COMMERCIAL
Smart Group Offer S-BUS Enabled Easy to use, Flexible and Elegant Solution Packaged for Commercial Building Customers
These Solution fall under Smart-Building Control and Automation which cover several services and expertise:
A) Lighting and Show Control for your Different Spaces, Arcades, Offices and Building façade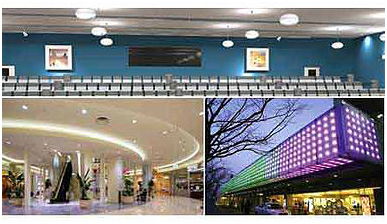 B)HVAC and BMS: Help Control Temperature, Humidity Levels, Monitoring Building Services Status, as well as to Avoid Energy Wastage, all done in simple Self managed as well as Centrally controlled Ways.
C)CCTV and Security: Alarm Monitoring and Building Security management

D) Background Music (BGM) and Addressable Public Announcement Communicating, Announcing, and Entertaining within a single Platform.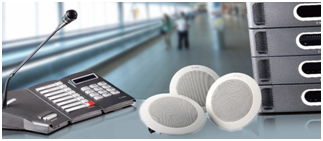 E) Dynamic Office Motorized Shading: Programmable Timer and Location Driven Office Motorized Drapes/Blinds to Help in Energy Saving and Functional Responsive office Environment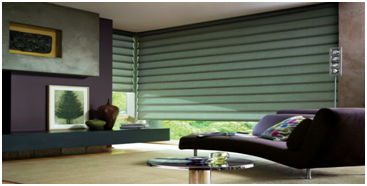 F) Office Entry and Access Monitoring: Covers all ranges of Solutions from Parking Management to Time and attendance to Door Access Control Systems

G) Smart Meeting Room Systems: Complete Integrated Solutions for Complete Meeting Room Simplified Media Management. (Sources, Lifts, Moods, Audio, Shades, Turntables and More)

Conference Room automation
Before the meeting – Schedule your meeting and let your conference room sequentially get prepared for it. The room temperature gets adjusted to optimum 5 minutes prior to meeting, motorized shades drops down and covers the glass partition and the adjacent window. The light turns and the conference audio system wakes up from standby to active mode. During the meeting – the sequence changes when presentation is about to run. The lights dim, the projector descends from the false ceiling along with projection screen allowing the presentation to run, sound system gets adjusted to presentation mode and the intercom is set to DND mode. Mid time break – The coffee machine is all set to dispense the fresh coffee brew and the lights goes on with the soft music starts to play.
After the meeting – System sensing Zero movement when the meeting is over and the room is left vacant, all active systems starts sequentially to shut down such as ACs, lights, Audio and Video system. Curtains and shades raises back to original position. Tea and coffee machines are shut off and a message is sent to the office keeper on phone to prepare the hall. That's amazing!!
Directors Cabin automation
The cabin is made secured for limited access with the help of biometric lock on the door. Automate and control window drapers, lighting, TV consoles and mood lights as per your preferences. Get alerts, pictures and video when room is accessed in your absence.
Work station halls and other areas
Our sensors read the occupancy status and adjust the temperature and lights in accordance. Office equipment's can be scheduled to operate during office hours and hibernate as the day is called off while activating security alarm system, CCTV and alert notifications system to protect your office. Yes, all of that is possible with Amitek being at the back.
---
SMART OFFICE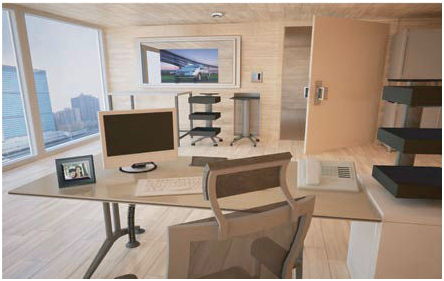 1- Mirror / ART TV

2- Mood Lighting and Dimming

3- CCTV Camera Monitoring

4- Phone & Data WIFI

5- Background Music

6- 9 in 1 Sensor / Security

7- Controlled Power Outlets

8- Fax Point

9- Elegant Cool Panel PC

10- Drape Control

11- Wireless Keyboard

12- Air Conditioning Control

13- Call Monitoring & Logging

14- Smart DLP switch

15-

Door Controlled Access Entry
---
SMART MEETING ROOM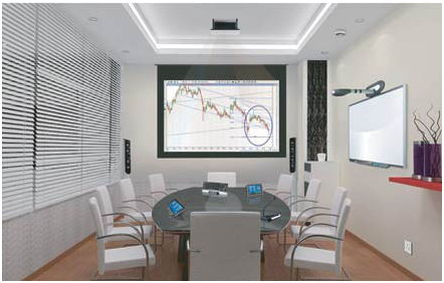 1- Motorized Projector Lift

2- Motorized Projection Screen

3- CCTV Camera Monitoring

4- Phone & Data WIFI

5- Surround Music

6- Media Center

7- Controlled Power Outlets

8- Wireless Presenter Keyboard

9- Voting Microphone

10- Motorized Blinds Control

11- Touch Screen Wireless

12- Smart DLP Switch

13- Smart Interactive Board

14- Mood Lighting and Dimming

15- SMS Presentation Control
---
SMART ENTRY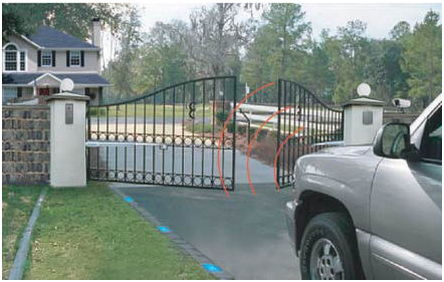 | | |
| --- | --- |
| 1- Fence Peremiter Security | 2- CCTV Wild Wight Vision |
| 3- Microwave & PIR | 4- Magnitic Drive Way Sensor |
| 5- Long Renge RFID | 6- Gate Motor Control |
| 7- Solar Gate Number | 8- Video Door Station |
| 9- LED Drive way | 10- Building Lighting & Mood Control |
| 11- DMX Color Control | 12- Fountains control & Musical Fountain |
| 13- Outdoor BGM/ Music | 14- Key less Entry |
---